THE COLLEGE OF DANCE – A PEDIGREE OF SUCCESS
THE COLLEGE OF DANCE IS THE CENTRE OF EXCELLENCE FOR DANCE TRAINING & CHOREOGRAPHY IN IRELAND
Founded in 1990, The College of Dance is now recognised as Ireland's premier dance college providing full-time, foundation level, professional dance training. Its graduates have gone on to study, and win scholarships to, some of the most prestigious international conservatoires for dance and theatre studies. Graduates can be found working in these fields worldwide.
The College's two-year course provides an intensive and stimulating education in all aspects of dance studies required by those aiming to pursue a career as a professional dancer. This education is provided in an environment where each student's talent are nurtured and guided by the faculty, all of whom are experienced working professional dancers and / or choreographers.
The College has a pedigree of success that is second to none, making it the preeminent dance educator in Ireland. Entrance is by audition only with only the most talented and committed accepted to undergo comprehensive training in Classical Ballet, Contemporary Dance, Jazz Dance, Tap, Pilates and Vocal Studies. Lectures in Dance History, Anatomy and Nutrition are also an integral part of the curriculum.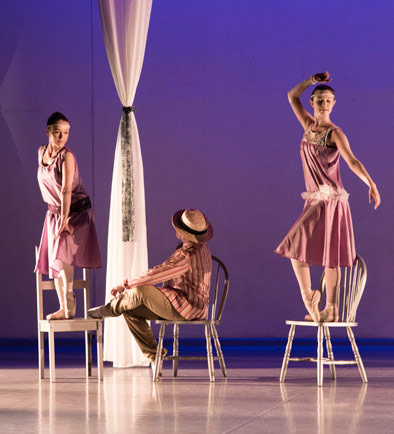 IF YOU WANT TO BE A PROFESSIONAL DANCER, ARE TALENTED AND COMMITTED, THEN THE COLLEGE OF DANCE IS THE RIGHT PLACE FOR YOU.
ADDITIONAL INFO
© Copyright 2009 - 2018 College of Dance. All rights reserved.