ASSOCIATE DANCE TRAINING
The College of Dance's 8-week Associate Training program is a series of Friday evening dance classes designed to compliment a students current dance and performing arts training. First launched in September 2019, the Associate Training program introduces students to the College of Dance's ethos, our faculty of expert educators and helps prepare gifted students, whose ambition is to become professional dancers. The Associate Program supports students in forging lifelong friends with other gifted dancers who share a passion for dance while encouraging students to further their technique and performance as they train with equally talented individuals.
The College of Dance's Associate training program is geared towards students who are aged between 12 and 18 years old. Previous dance experience is essential due to the advanced nature of the training. Classes run each Friday from 5pm to 8pm. Whilst it is considered to be beneficial, it is not required that students have passed formal dance exams.
For those unsure if their previous dance experience is adequate to join the Associate Training program, we would encourage them to register their interest and our administrator will be in touch.
Associate Evening Dance Classes For Aspiring Young Dancers
ASSOCIATE DANCE CLASSES

For many students, dance and performing arts classes focus on learning routines or preparing for a performance. While enjoyable, sadly this often means that dance technique training, fundimental to a successful career, is missing. For students striving to become professional dancers the correct technical training is critical from an early age. Correct technique is essential for dance training, it improves a student's performance ability, but most importantly, safe dance practice supports the long-term wellbeing of a performer's body.
The Associate Training program covers the core genres of dance and performing arts – Ballet, Contemporary, Jazz and Musicial Theatre. In each genere we educate and develope students' core technique, their performance ability and improve their overall strength, stability, flexibility and stamina. The Associate program also focuses on the enjoyment, appreciation and love of dance, movement and performing arts. The program is designed to mould students into well-rounded, technically skilled, advanced dancers and performers, ready to move into full-time pre-professional dance training.
While it does not guarantee successful entry into the College of Dance, there is a distinctive advantage for students who have already trained under the Artisitic Directors, the current faculty and been a part of the Associate Training Program.
ASSOCIATE TRAINING KEY FACTS

Classes each Friday from 5pm to 8pm
Three hours of training each Friday
Students must commit to a minimum of two hours per week
Two hours per Friday, for 8 weeks is €180
Discount for students doing three hours per Friday
Three hours per Friday, for 8 weeks is €220
Expert professional teaching faculty
Selection of guest masterclasses
DANCE GENRES TAUGHT AS PART OF THE 8 WEEK ASSOCIATE PROGRAM
FLEXIBILTY & CONDITIONING
GOALS OF ASSOCIATE TRAINING

Competition for places at third-level centres of excellence for dance and performing arts is ever increasing. Students wishing to pursue a career in dance will end up competiting against some of the best young dancers across Europe for places. For nearly 30 years the College of Dance has successfuly prepared students for this process, and for many, helped them gain scholarships to the most presigious third-level institutes throughout Europe.
Within this highly competative process it is essential that students, from an early age, get the best possible training. The goal of the College of Dance's Associate Training program is to provide excellence in dance education. To give aspiring dancers the indepth, well-rounded and technically advanced training that is required to fulfil their goals. We aim to nurture each student's passion for dance and theatre arts and develope their performance skills.
The Associate Training program is focused on a multidiscipline approach to dance. While many students like to specialise in one genre of dance, most third-level dance educators and professional companies, look for well-rounded, multi-disciplined students and performers. The College of Dance Associate Training program helps students excel in a number of critical dance generes.
If you have any further questions please call the College on 086 8039 739 or email admin@collegeofdance.com.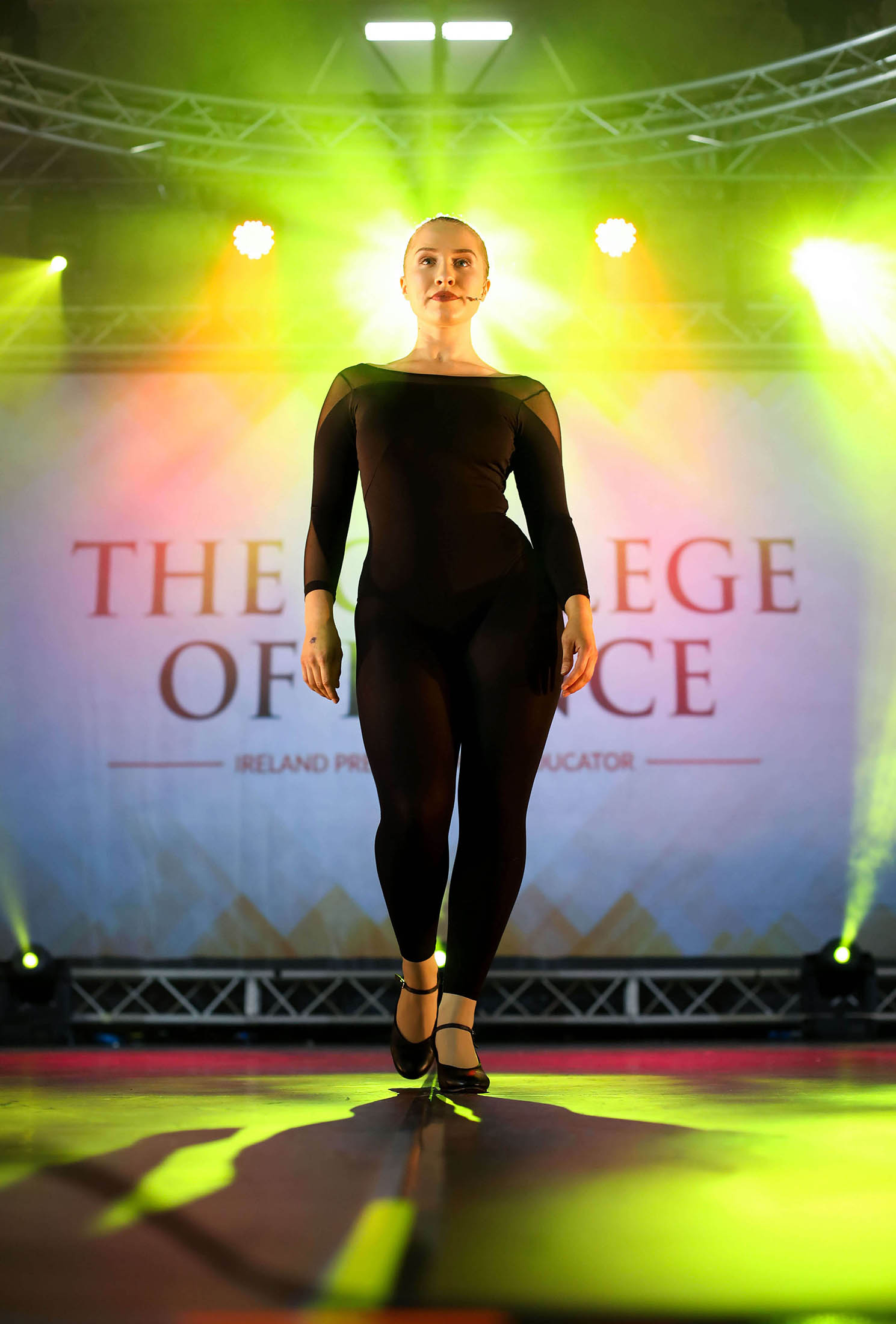 DOWNLOAD THE COLLEGE OF DANCE BROCHURE
WHAT WOULD YOU LIKE TO DO NEXT
INTENSIVE COURSES
Join the College of Dance for an Easter Intensive. Open to all students
TRANSITION YEAR
Spend transition year training at the College of Dance
COLLEGE NEWS
Take a peek at what has been happening at the College of Dance
ADDITIONAL INFO
© Copyright 2023 College of Dance. All rights reserved.