On Friday 30th June 2023 the College of Dance held its end of year graduation ceremony. This is an incredibly special day at the College of Dance that was celebrated by the students, faculty, board of directors and the student's families. Due to the weather, the event was held in the large hall at St. Catherine's. It was fantastic to have such a large turnout of friends and family members there supporting the students.
The Graduation Ceremony takes place on the last day of term. The whole day is incredibly special, as well as being very emotional for the students as they spend their last day with the classmates. The official graduation ceremony opened with a rousing musical performance by the students followed by a welcome speech from Artistic Directors, Samantha Lyons. There was a special a solo performance by second year student Megan Maher, of a new original work created by our Vocal & Drama Tutor, Sean Gilligan. Each student then either received their Diploma for completing the College's two-year course or Certificate for completing the one-year course. This was followed by a speech by the College of Dance's Chairperson, Matthew Duffy, before the formal ceremony was closed by the College students. After the graduation finished, everyone was invited to catch up, mingle and sadly for some say their 'goodbyes' to faculty members.
For both our two-year diploma and the one-year transition year students, graduation day is a bittersweet occasion. It marks the end of one or two years of hard work, dedication and growth, but it also means leaving behind a family of friends and teachers. As our students embark on their next steps, we could not be prouder of the dancers and performers they have become. They have exceeded their own expectations, made lifelong friendships and created memories that will last a lifetime.
From masterclasses and guest workshops to shows and events, our graduating students have had the opportunity to learn from the best and brightest in the dance world. They have developed new skills, grown in confidence and discovered themselves through dance. More importantly, they have grown as individuals. Their time at the College has challenged them to push boundaries, step outside of their comfort zones and find their inner strength. They have learned to persevere in the face of adversity and to celebrate their successes.
As they leave the College of Dance, we wish all our graduating students all the best in the future. We know that they will continue to achieve great things and we will always be here to support them. Congratulations, Class of 2023! You will always be a part of our family.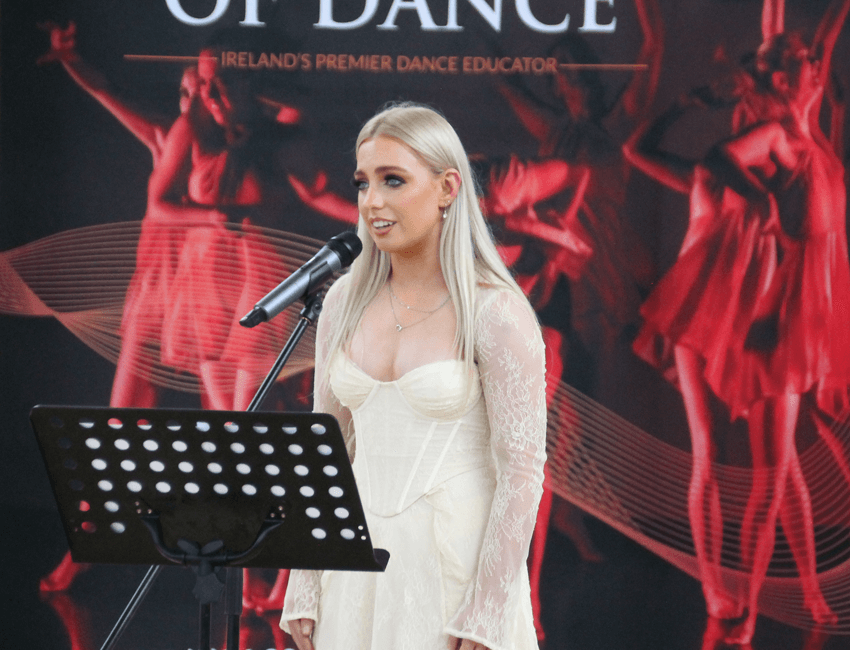 FINAL STUDENT PERFORMANCES

The final student performances, during the College's graduation ceremony, is a special moment for everyone involved, including the students, their families and the whole College community. For this year's cohort, it was their last time performing together as a group. The students chose to perform an uplifting version of 'Home', which was a perfect fit for the occasion. It was a beautiful and emotional way for many of the students to end their time at the College, and it created a special memory for everyone who was there. This year, there was also a solo performance by Magan Maher of an original work by Drama & Vocal Tutor, Sean Gilligan.
A JOYOUS EVENING

The graduation evening is a real blend of emotions. One emotion which is always evident is joy. The day is a celebration of everything that the students have achieved over their one or two years at the College of Dance. For the students who had completed the two-year diploma course, the day had a heightened significance. As they prepare to move onto third-level educator throughout Europe, what they have achieved over the two year brings a joyful excitement. This excitement was shown throughout the event, especially when Luci Glennon ran loops around the stage, whooping with celebration when she received her diploma.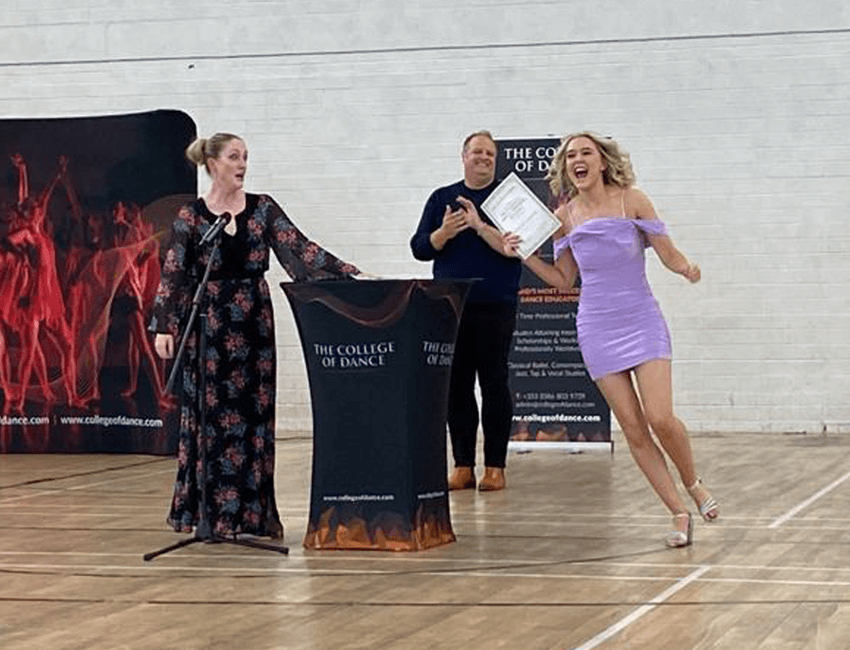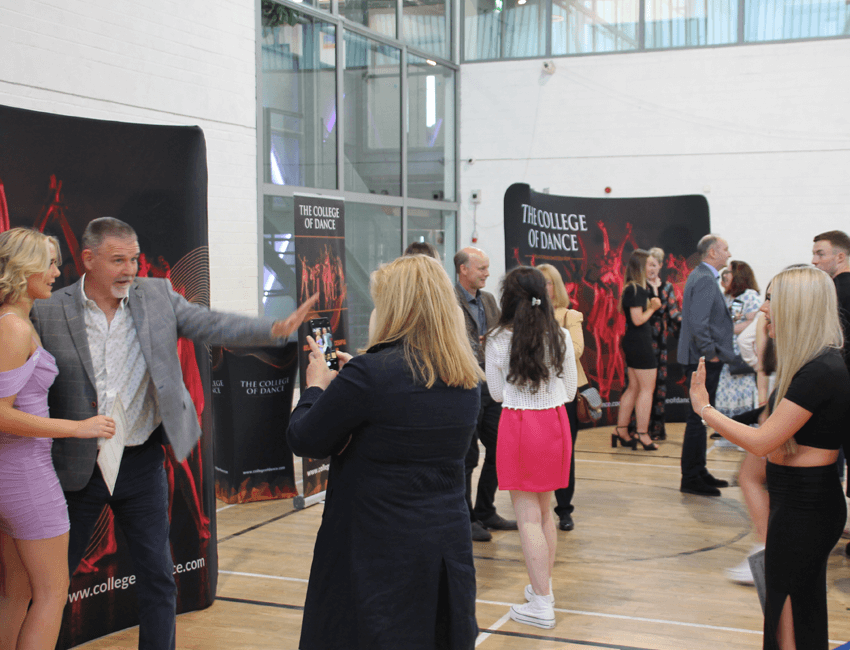 EMOTIONAL FAMILY CELEBRATION

After the formal proceedings concluded it was lovely to watch the students, their families, college teachers and the board members socialise. This was the perfect way to end the evening. The room was full of chatter, giggles and lots of happy tears. Students, parents and teacher enjoyed taking group photos in front of the College backdrops. Students expressed their gratitude to faculty members with gifts and cards and each year we love to see the creative and humorous gifts that the second-year students give their teachers. This was a fitting finale to a special evening and a brilliant year at the college. We are so grateful to everyone who made the evening possible.
AN EVENING OF THANKS

The Graduation event is also an evening of thanks and well wishes. To the College's faculty, we can't thank you enough for everything you have done this year. To our Transition Year students returning to school, best of luck. We hope we'll see many of you again in a couple of years to complete your diploma. For our diploma students who completed their two-year course and are moving away to third-level educators, we could not be prouder of you all. Remember to always keep your head held high, focus on your goals, continue to love and enjoy dance and performing arts. You are brilliant and beautiful. We can't wait to see you again and you are always part of the College family.