From Friday 26th November to Sunday the 28th 2021, Perform Festival was back in the RDS. For everyone it had been a strange couple of years. We were all living through a global pandemic. The country still had certain restrictions in place, but being back at Perform was fantastic. The event was a little different than before given the handful of national restrictions still in place. For example, everyone indoors still had to wear face covering, unless performing on the main stage or singing stages, during the event. So the College organised a batch of College branded face masks to keep our staff, faculty members and students protected. While it made talking to potential future students and their parents a little more challenging, it was not impossible. There was still a slight sense of nervousness when talking to visitors. Due to the date of Perform, it was one of the first public events allowed in Dublin. This nervousness was also probably reflected in the total visitor numbers over the three days. Even with the above considerations, the event was still brilliant and fabulous to be a part of.
Over the three days the College was involved in every aspect of the event, not only as a business but also for our students. The College performed every day on the main stage, delivering multiple workshops and master classes. College Faculty members were asked to judge competitions and host talks. Our stand at the event was incredibly busy. It was brilliant to speak to hundreds of potential future students and their families. Both our two-year diploma course, and one-year Transition Year certificate course, were very popular. We even had applications for our 2024 and 2025 course intake. It was lovely to catch up with so many College connections over the three days, from directors of leading third-level colleges and universities, to College graduates and other working professionals. Overall the event has a lovely family friendly atmosphere.
MAIN STAGE PERFORMANCES

With so much happening over the Perform weekend there were so many highlights. One element of the event that is always a highlight, was the College's main stage performances. This year the College students performed three works of original choreography. These were a commercial piece called 'Studio 54' choreographed by Lizzy Benham, a jazz dance by Bernadette O'Rourke titled 'Genius' and a contemporary work called 'Hallowed Ground' by Samantha Lyons. In each performance the students were fantastic and they received such an overwhelmingly positive response from the audience. You can enjoy each of these performances below. For any performer the thrill of performing in front a live audience was brilliant. The students were so excited to perform these dances and visibly buzzing when coming off stage. Well done to all the students.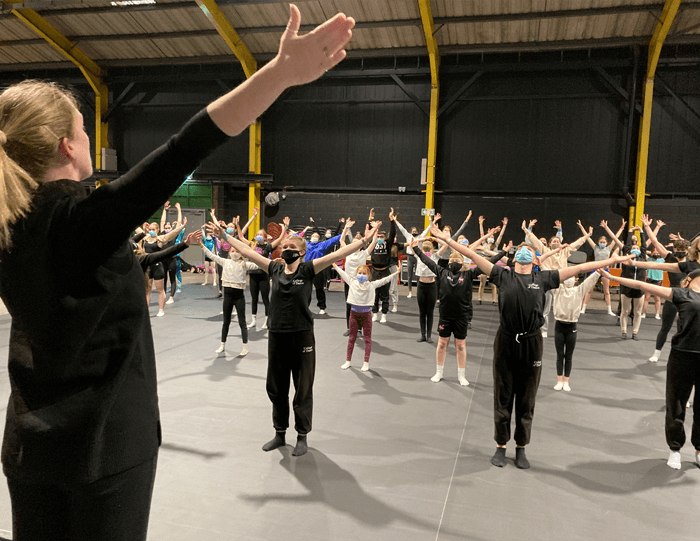 COLLEGE WORKSHOPS

During Perform the College is always asked to host several workshops and masterclasses, a fantastic opportunities for our faculty to meet hundred of dancers. For participants it's a great way to learn more about the College of Dance. We delivered a number of sold-out sessions including contemporary, jazz & commercial classes. It was wonderful that so many students, with different backgrounds, ages and experience, got involved. Not only did our teachers get to meet participants, we also brought along a number of current students so they could help and encourage the younger or less experienced dances. It was a delight to see how they supported the smooth running of the workshops.
SINGING COMPETITION

During the three-day festival there were a couple of singing competitions, judged by international guest artists. On the Saturday, after their final main stage performance, some of the College students plucked up the courage to enter. It was a lively competition which slowly drew in the crowds until there was a big audience. The song choices were eclectic but mostly focused on musical theatre performances. It was brilliant that all of the College students who did not enter were there to support those that did. After everyone had performed, and the judge had deliberated, the results were announced. It was a clean sweep for the College students. Well done to Davóg Burke, Emma Walsh & Megan Maher.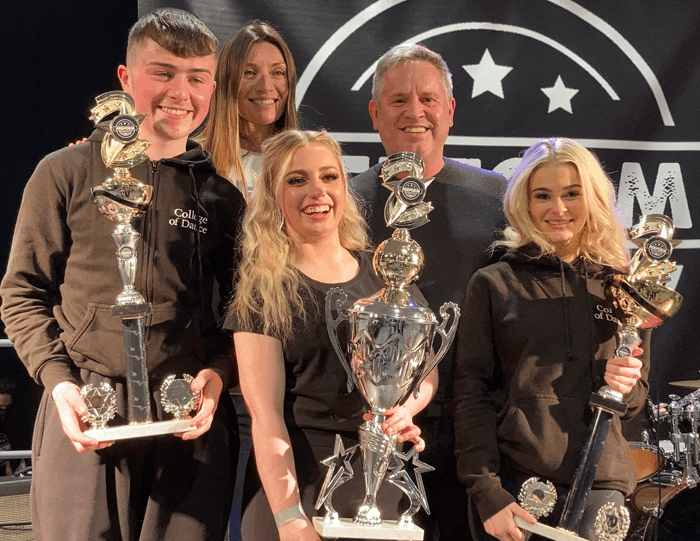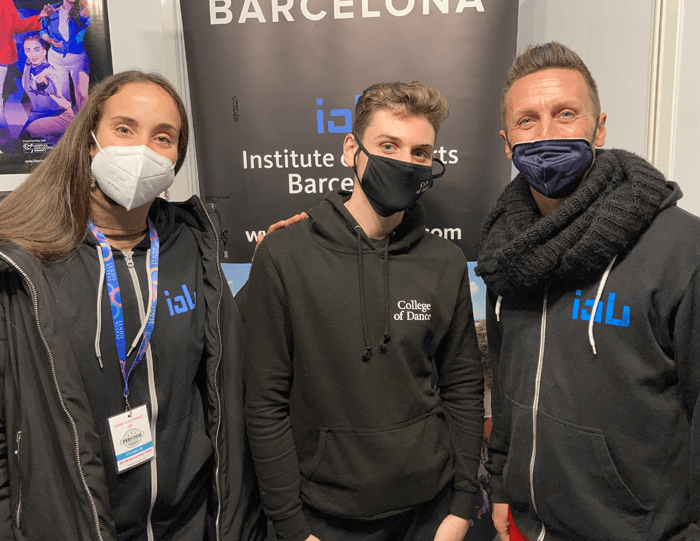 STUDENT SCHOLARSHIPS SUCCESS

Consistently, one of the most exciting aspects of the College's involvement with Perform, is how regularly our student are spotted by third-level dance educators and professional institutes. Perform 2021 was no different. During the three days, several students were offered places onto degree courses, intensive camps and specialist workshops. Even more excitingly, many of these offers were for a full, or partial scholarships. It was amazing to share in the joy the students feel when being offered one of these paces. Hard work and dedication pay off. Well done to each of the College students who were offered places and scholarships.
INTENSIVE SCHOLARSHIP WINNERS

Over the weekend, the College of Dance's Artistic Directors and faculty delivered a number of masterclasses and workshops. As part of our mission to supporting dance and performing arts, we offered a number of scholarship places to the College's Easter & Summer intensive courses. Students who attended our various classes and workshops were hand selected to receive a full scholarship to one of our future intensives. This is a great opportunity for these young dancers to train at the College of Dance and to learn from some of the leading teachers in Ireland. Congratulation to everyone who was offered a scholarship place during Perform. We look forward to seeing you soon.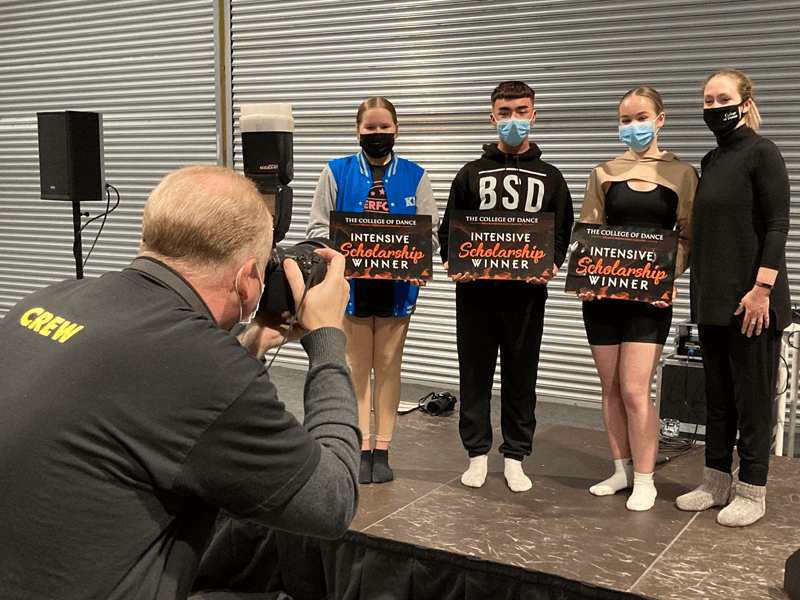 ANOTHER FANTASTIC PERFORM WEEKEND

As always it was another fabulous weekend being part of Perform in the RDS. The students had an amazing, action-packed weekend. Sprits were high all weekend and it was lovely to see lots of happy smiling students. From being involved in, and winning, singing contents, to networking with third-level colleges, performing on the main stage and taking part in many workshops, the weekend was a hit for everyone.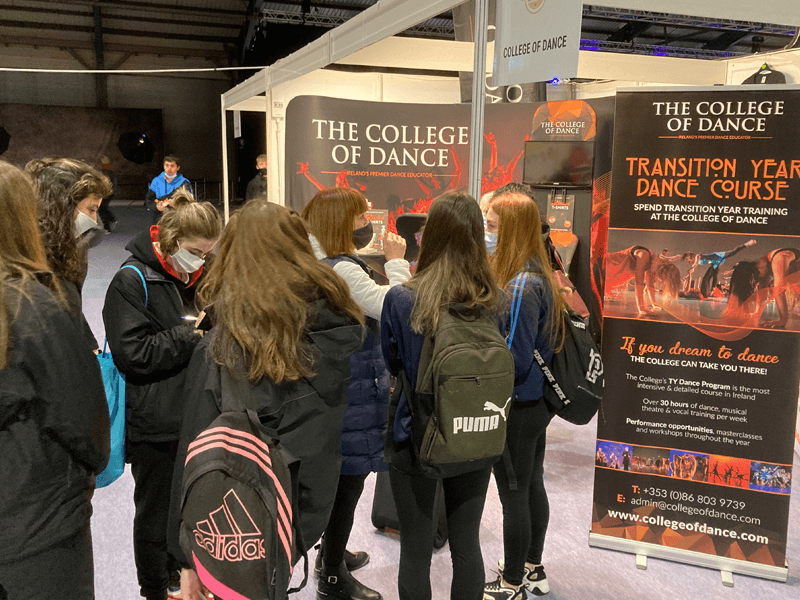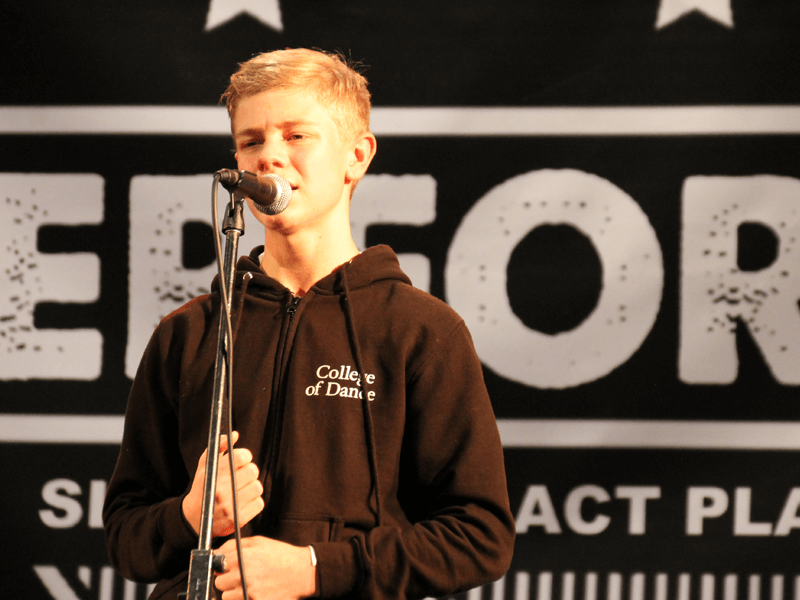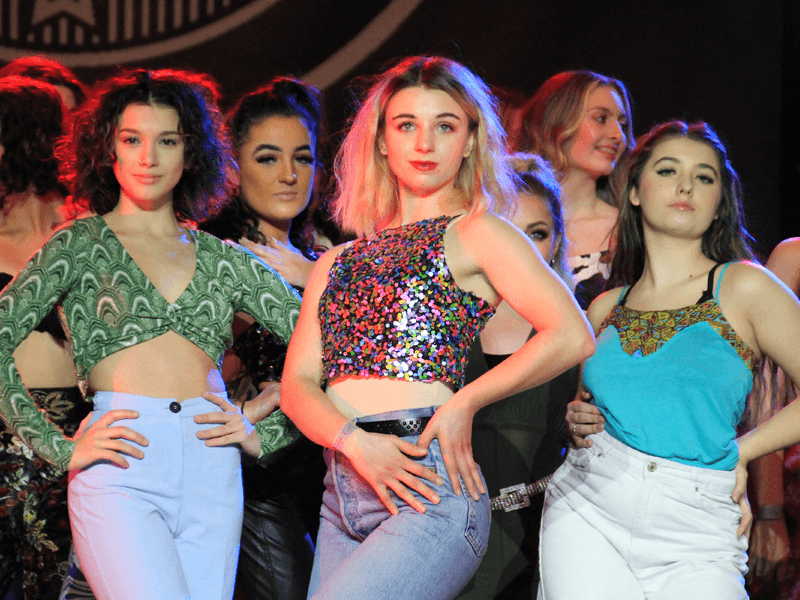 As an organisation, it was phenomenal to once again feel the over-whelming interest in the College of Dance's various programs. Our show stand was a hub of activity all weekend with lots of great conversations with future students and their families. The College's reputation as Ireland's leading providers of professional dance training, Transition Year and Performing Arts Educators seems to be as strong as ever. We can't wait to be back at Perform in 2022 and look forward to seeing everyone at the show.