OUR HOME AT ST. CATHERINE'S
The College of Dance is based in St. Catherine's Community Sports Centre, Marrowbone Lane, Dublin, D08 W5WC, a Dublin City Council owned and managed facility. The building hosts a large, brand new, purpose-built dance studio, a second smaller studio, full gym and fitness zone, changing rooms with showers, secure student lockers, lecture rooms, break & lunch areas and both indoor & outdoor relaxation zones.
The College of Dance has resided at a number of different privately owned dance studios over its thirty-year history but this building, more than any other, feels like home. The centre manager is a fantastic advocate for the College of Dance, the education we provide to our students and the positive impact the College of Dance has had on the centre and the local community.
IMPORTANCE OF DUBLIN CITY COUNCIL'S SUPPORT
The support of Dublin City Council is central to the success of the College of Dance. As Dublin's largest and most reliable landlord St. Catherine's is incredibly financially secure. This means our home at St. Catherine's is guaranteed. Dublin City Council is hugely invested in developing the local area, the facilties within the buildings and supporting health and fitness in young people.
Dublin City Council and the College of Dance are also exploring the possibilities of finanical assistance for College students who might benefit from financial assistance.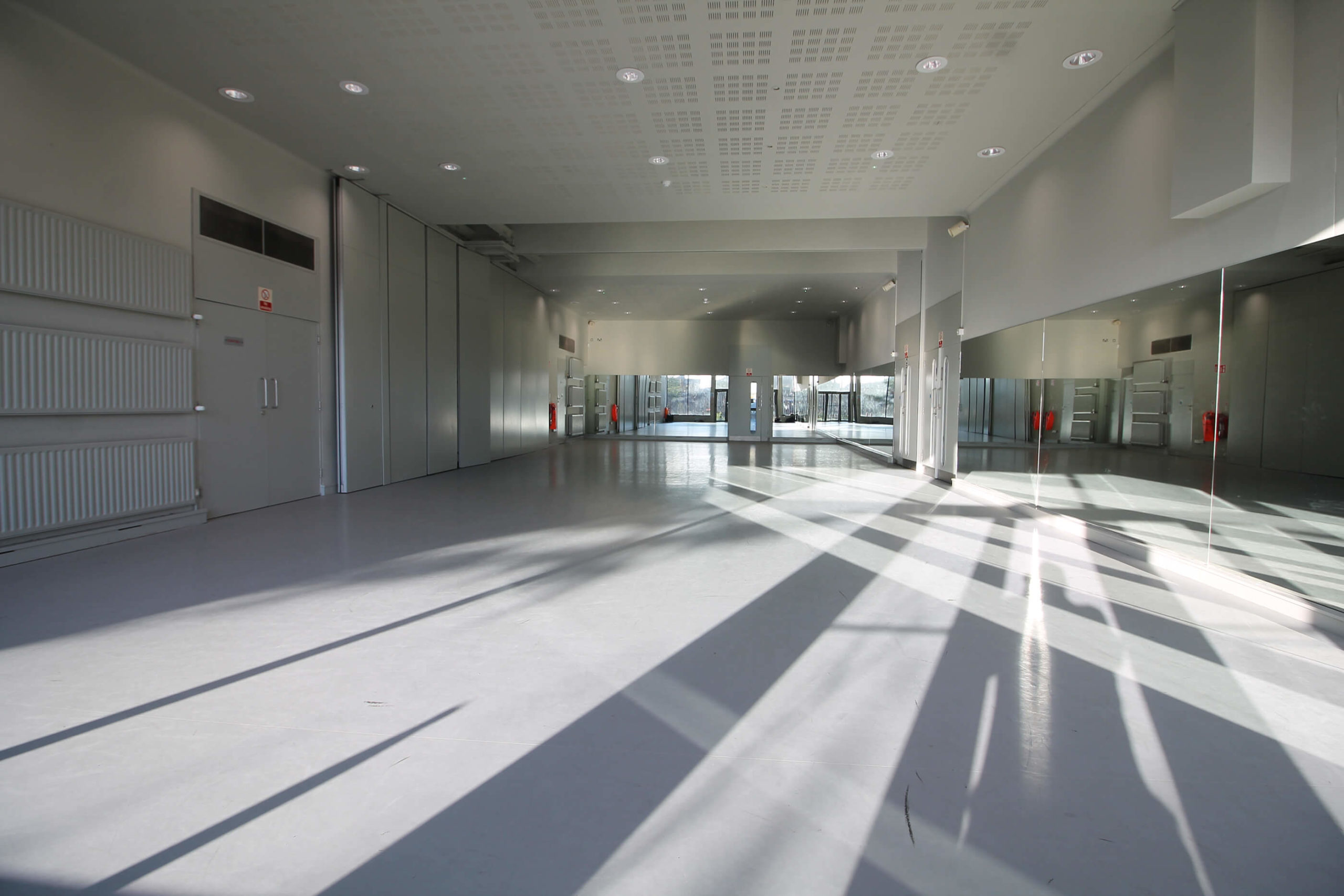 Ireland's Centre of Excellence for Dance Training
CENTRE OF TRAINING EXCELLENCE
The centre is so much more than just a superb dance studio. The building has a number of features that helps the College of Dance remain Ireland's leading provider of dance education. Included in students' fees is access to many of these benefits, with others, such as the gym & fitness zone, discounted for College students.
STATE-OF-THE-ART DANCE STUDIOS
Our main, European standard, dance studio is very large, at 20.4m long by 8m wide. Full-length mirrors span two walls and these assist with the teaching of dance. The studio has a new cascade Harlequin dance floor, specifically designed for dance and performing arts training. The dance studio is lit with huge full-length windows at one end of the studio letting in ample natural light.  A patio door leads from the studio to the rear garden of the centre providing a calm and tranquil environment for learning.
The large purpose built studio is exceptional in Ireland.  The size of the space allows students to utilise the whole area for training in Grande Allegre. The size of the studio also allows students ample room to move unobstructed, irrespective of which genre of dance they are studying
The building also comes with a smaller second studio located on the 2nd floor. This studio is perfect for smaller classes or private rehersals.
KEY BENEFITS OF THE CENTRE
Large European standard dance studio with Harlequin dance floor
Gym & Fitness Centre available at discounted rates for College students
Private lockers, changing & shower rooms
Highly secure with St. Catherine's (Dublin City Council) staff always on duty
Relaxed break out area with vending machines & drinks station
Meeting & training rooms for course lectures
Dedicated College of Dance notice board for student news
Outdoor recreational area and gardens
Central Dublin location with multiple transport options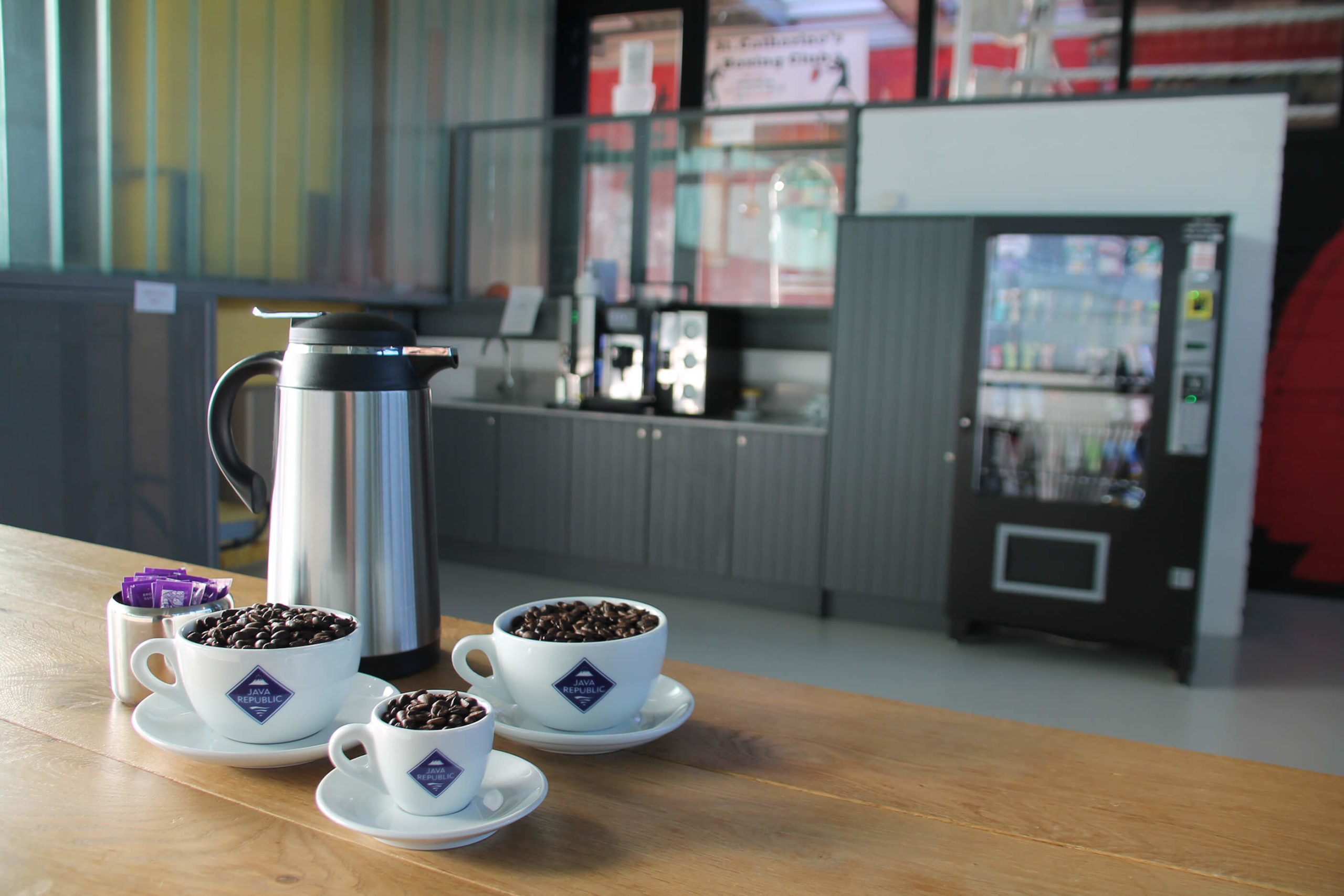 A STUDENT CENTERED EXPERIENCE
The College of Dance and St. Catherine's are committed to providing the best experience for students. Outside of studio training, the students are able to enjoy the centre's facilities. This includes relaxation areas, both inside and outside. The centre has a modern coffee dock area which has a coffee & tea machine, soft drinks and snacks vending machines plus two long tables where students can enjoy their lunch.
College of Dance students can also avail of special discounted rates for the centre's gym and fitness zone. This helps students improve their cardiovascular fitness, strength and stamina. Any college student that joins the gym & fitness zone recieves a personal induction from a gym instructor and will recieve a personalised program specifically designed to enhance their dance training.
SAFE AND SECURE
St. Catherine's Community Sport Centre is incredibly safe and secure. There is a manned reception at the front of the building with Dublin City Council staff on duty at all times checking in visitors. College students sign in and out of the building to ensure if there were to be an emergency that every student is accounted for. The Centre also has extensive CCTV to protect staff and visitors.
Each student is allocated a locker, which can be locked ensuring that each student's personal possessions are safe. As the building is owned and managed by Dublin City Council it complies with all health and safety, first aid and fire regulations.
All College of Dance teachers & Dublin City Council staff are Garda vetted, and as an organisation the College of Dance is complient with the National Vetting Bureau, Children & Vulnerable Persons Acts 2012 to 2016.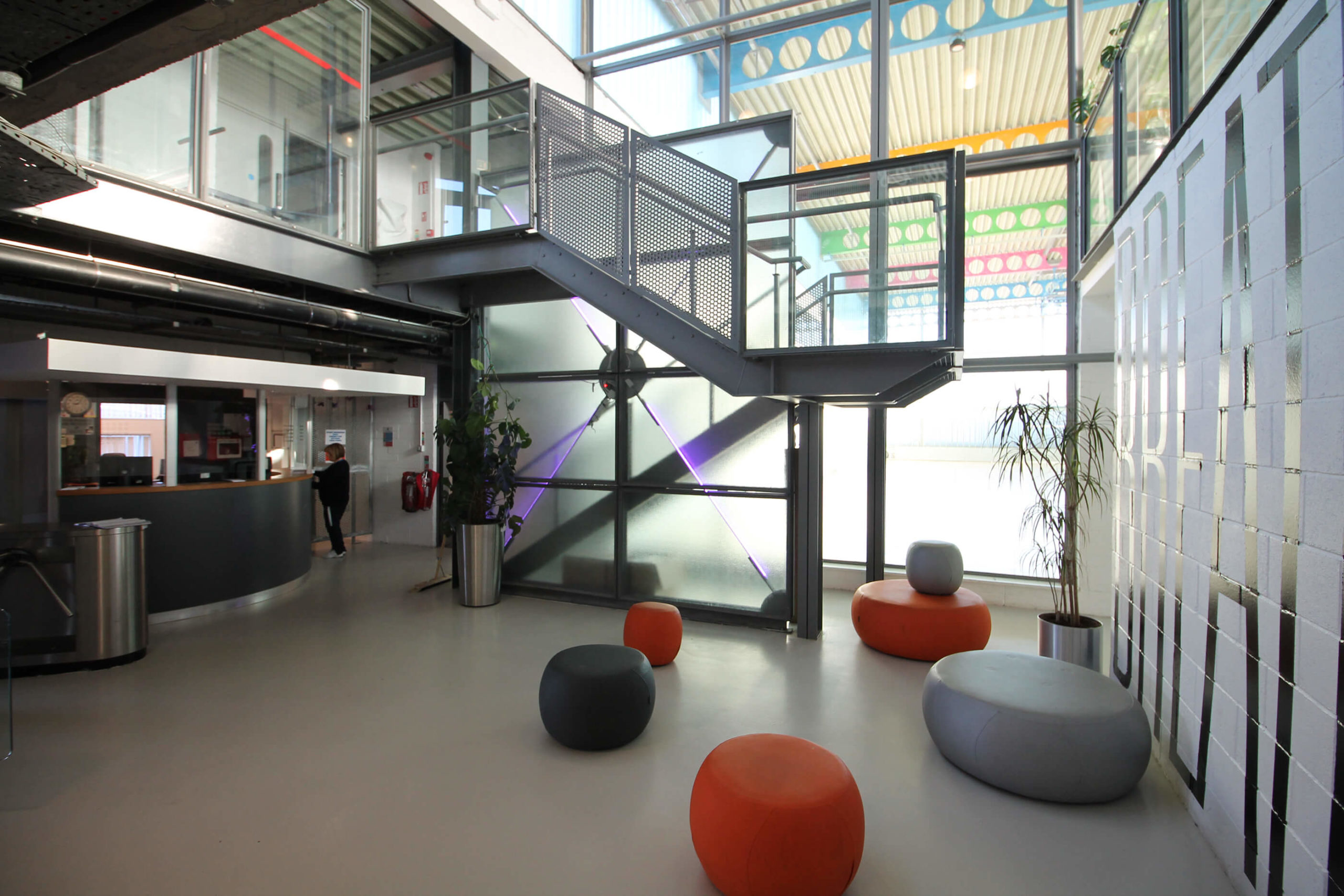 VISITING THE COLLEGE OF DANCE

The best way to visit the College of Dance is during one of our planned open days. These events are specifically designed to allow potential students and their parents / guardians to spend a day at the College of Dance. Information about these days can be found HERE.
If for some reason you can't make one of our open days we will, of course, arrange a suitable time for you to visit the College of Dance. Please note we can't facilitate visits without prior booking, so please use the form on this page to request a visit. Once we receive your request the College's administrator will be in touch to agree a date and time.
COLLEGE VISITS & HOW TO FIND US

Once your booking request has been confirmed we look forward to welcoming you to the College of Dance for your visit. Typically your visit will include a tour of the facilities, a meeting with one of our Artistic Directors to discuss your application, career goals and to answer any questions you might have. There will also be the chance to watch live classes taking place.
The College of Dance is based in St. Catherine's Community Sports Centre, Marrowbone Lane, Dublin, D08 W5WC. As we are located in the heart of Dublin's city centre getting to the College is very simple. Here is some advice on the best ways to get to our location:
Car:  St. Catherine's has a visitors car park and plenty of on-street parking in the local area.
Luas:  The closest Luas stop is Fatima which is on the red Luas line. From this stop, it's about a 5 minute walk.
Bus:  The following buses have stops which are about 5 to 10 mins walk from the College of Dance – 27, 56a, 77-N, 77a, 77x & 151 (The Coombe / Marion Villas Stop). 13, 40, 68x & 123 (Kilmainham / Ewington Lane Stop).
DOWNLOAD THE COLLEGE OF DANCE BROCHURE
WHAT WOULD YOU LIKE TO DO NEXT
EASTER COURSES
Join the College of Dance for an Easter Intensive. Open to all students
PUBLIC PERFORMANCE
Join us for our end of year Graduation Performances and be amazed
COLLEGE NEWS
Take a peek at what has been happening at the College of Dance
ADDITIONAL INFO
© Copyright 2023 College of Dance. All rights reserved.