TRANSITION YEAR DANCE PROGRAM
We know you love to dance. The thrill of performing. But have you ever considered making it your profession?
The College of Dance is Ireland premier dance educator. Found in 1990, the College has unparalleled success in training students who want to pursue a career in dance and musical theatre. Our graduates have gone on to study at, and win scholarships to, some of the worlds most prestigious centres for dance and theatre studies. College of Dance graduates can be found working professionally worldwide from the West End to Broadway. Students have gone on to work for some of the most exciting international dance companies and perform in famous venues throughout the world.
Our dedicated Transition Year Dance Program is designed to help students take their first steps in this journey. If you dream in dance. If you want dance, performing arts or musical theatre to be your career why not apply today?
The College's Transition Year Dance Program – Your foundation for success
INFORMATION FOR STUDENTS
What can you expect on our Transition Year Dance Program?
The College of Dance's one-year Transition Year certificate course provides a valuable insight into what it takes to train to become a professional dancer. We firmly believe that transition year students should not be treated differently to our two-year diploma course students.
Transition year students are expected to work with us full-time, taking the same number and level of classes. Transition year students partake in all workshops, performance opportunities and our end of year Graduation Performances.
The Transition Year program helps develop young dancers. It focuses on their dance technique in core subjects such as ballet, contemporary, jazz, musical theatre, tap and vocal studies. It improves their strength, conditioning and flexibility. The College's course is the most thorough, well-rounded course in Ireland designed to develop trainee professional dancers.
Interested?  Contact the College today for more information or apply today by completing the Transition Year Dance Program application form.
Over 30 hours of dance, musical theatre & vocal training per week
Numberous performance opportunities annually
Series of workshops by international performers and choreographers
Lectures in nutrition, health & well-being
All teachers are highly trained professionals with significant experience
State-of-the-art, purpose built studios and excellect facilities
One-year certificate qualification on successful course completion
DOWNLOAD THE COLLEGE OF DANCE BROCHURE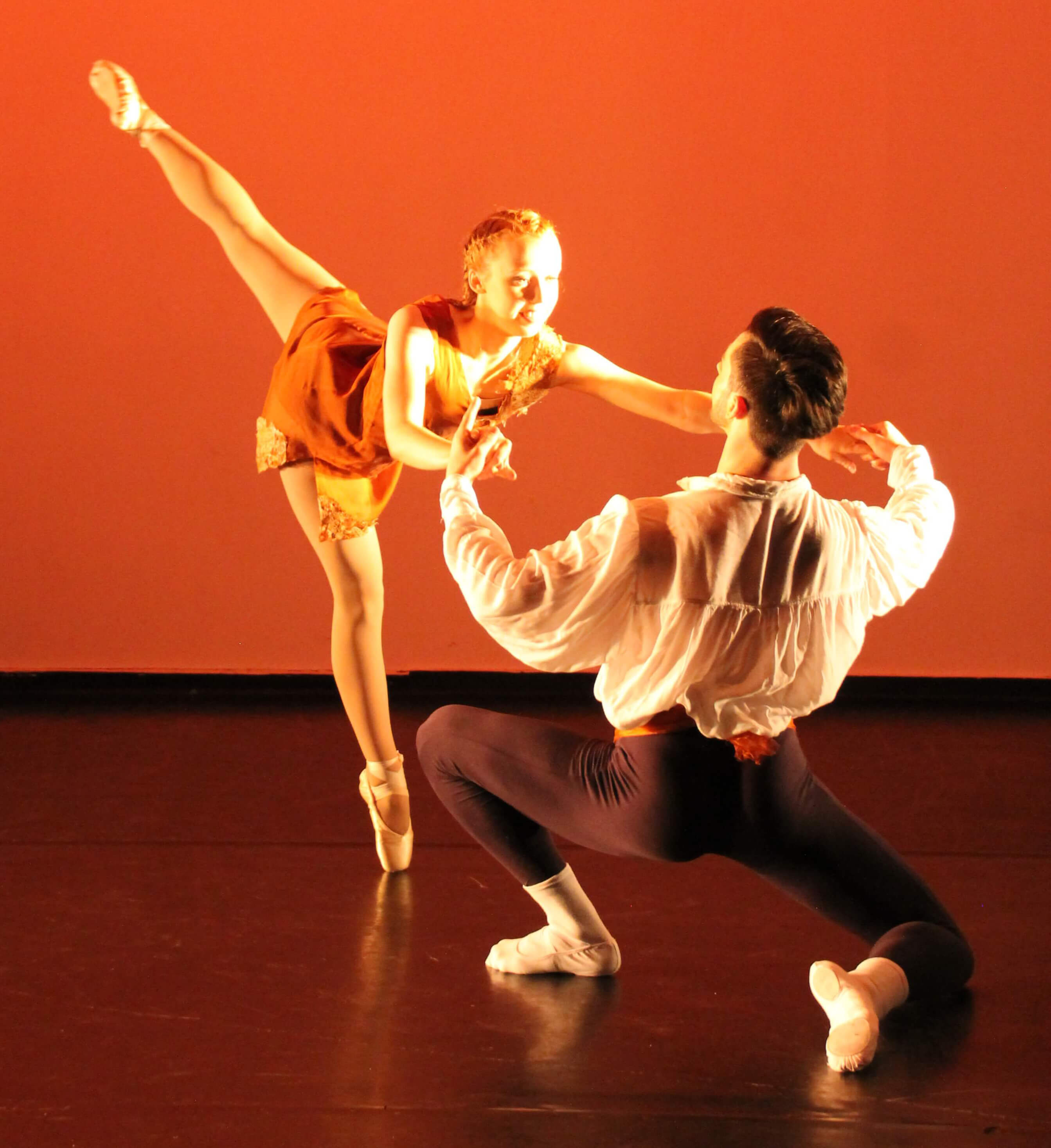 INFORMATION FOR PARENTS
The transition year is an important part of a young person's development. For most, the transition year is designed to help students work out what careers they may be interested in pursuing. A career in dance is a vocation, a passion. Some students know from a young age that a career in dance or performing arts is their calling. For others, it's a journey of discovery that leads to the same conclusion.
For over fifteen years the College of Dance's one-year Transition Year certificate course provides a valuable insight into what it takes to train to become a professional dancer. If your child is serious about pursuing a career in dance the College's Transition Year Dance Progam is ideally suited to them. Not only does it help students understand what is required to become a professional performer it will ensure they realise the hard work and commitment needed to be successful in such a challenging and competitive career.
All Transition Year students study alongside our two-year diploma course students. Students partake in all aspect of College life including a series of private workshops organised at the College, regular performance opportunities and be a part of our end of year Graduation Performances.
Every student, including all Transition Years pupils, are closely monitored, managed carefully and respectfully with a consistent focus on their physical and mental well-being. The College's Artistic Directors are always available to discuss any concerns a student might have and hold regular meetings with students to review their dance development, dance technique and psychological welfare.
For more information about the College's Transition Year Dance Program please do not hesitate to contact the College of Dance or book yourself and your child into our open day.
Apply today, partake in an audition and start your journey in Dance
WHAT WOULD YOU LIKE TO DO NEXT
COLLEGE OPEN DAY
Visit the College of Dance on our open day. Ideal for students and parents
TY APPLICATION FORM
Take your first steps in professional dance training. Apply & audition today
CONTACT THE COLLEGE
For more information or to arrange a conversation with our Artistic Directors
ADDITIONAL INFO
© Copyright 2009 - 2018 College of Dance. All rights reserved.