On Saturday 16th and Sunday 17th February the College of Dance took part in the inaugural PERFORM event in the RDS. It was a fantastic weekend with multiple masterclasses, live performances, expert talks and competitions galore. The College of Dance had it's own stand where there was a constant flow of prospective new students, transition year students, friends of the College, past students and industry professionals.
There was an exciting atmosphere during the 2 days and all the exhibitors, performers, participants and guests were in brilliant form. Like many, the College of Dance really appreciated the professionalism of the orgainsers and their team of helpers who could not have been nicer to work with. The event was a real melting pot of all things dance, music and performing arts. The main stage was alight with fabulous performances from different groups. It was lovely to see so many different genres of dance and performing arts represented. There was a myriad of workshops and masterclasses throughout the two days, and the College's masterclasses were some of the most popular. There was also a number of different talks through the event and both the College's Artistic Directors, Samantha Lyons & Bernie O'Rourke and Chairman, Matthew Duffy were invited to host talks.
The College of Dance's students also had a fantastic time, attending the event for two days. They were involved in main stage performances, various classes & masterclasses, speaking to prospective parents on the College stand and for some partaking in auditions. It was also lovely for them to soak up the atmosphere and meet some of the celebrity guests, past pupils and experience this fantastic event.
EVENT HIGHLIGHTS
From what was a busy and exciting two days it is hard to pick out any one highlight, but there were a number of stand out moments. Firstly, the College of Dance students performing a number of works of original choreography and musical theatre performance pieces on the main stage was incredible. They shone so brightly and the reception they received from the audience was astonishing. The College students performed in total two jazz dances, two contemporary performances and three musical theatre numbers across the two days.
The next notable highlight was the handful of College students who won scholarships to various advanced summer schools and dance interns at the event. This, coupled with the huge number of College students invited to audition for third-level dance and performing arts centers of excellence, made the event highly successful.
Our next highlight would have to be the overwhelming interest from a huge number of talented, young dancers and performers in both the College of Dance's two-year diploma course, one-year transition year course, Easter intensive and new Associate Training program launching September 2019. It was fantastic to speak to so many gifted dances and their parents about how the College can help them achieve their goals of becoming a professional performer.
Finally, the various College of Dance masterclasses were a massive success, one even was so full that an alternative venue was required to accommodate the 49 attendees. The College provided contemporary masterclasses delivered by Artistic Director & Head of Ballet & Contemporary Dance, Samantha Lyons. Jazz masterclasses delivered by Artistic Director & Head of Jazz & Musical Theatre, Bernie O'Rouke and a singing masterclass delivered by our vocal & drama teacher, Sarah-Louisa Nolan.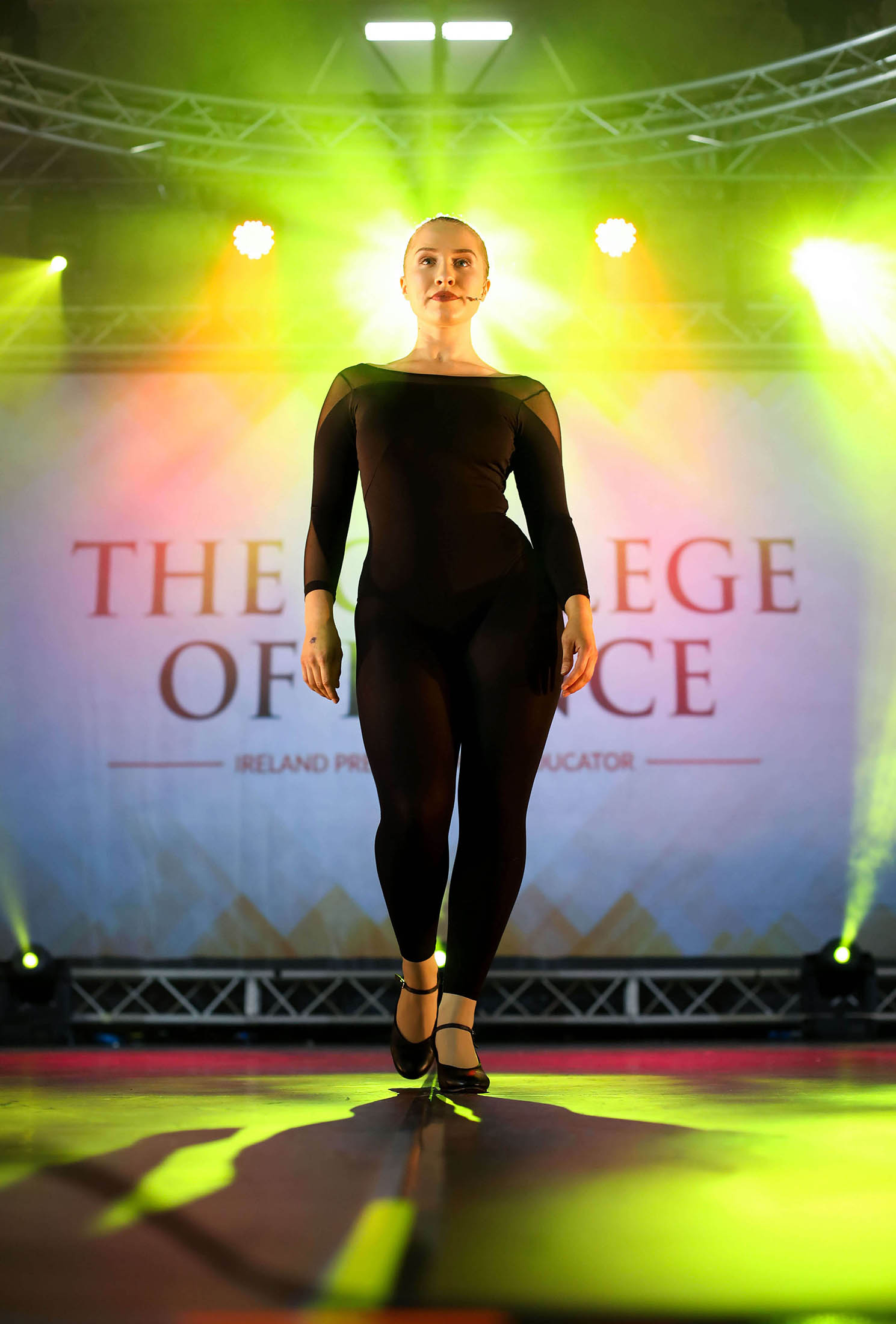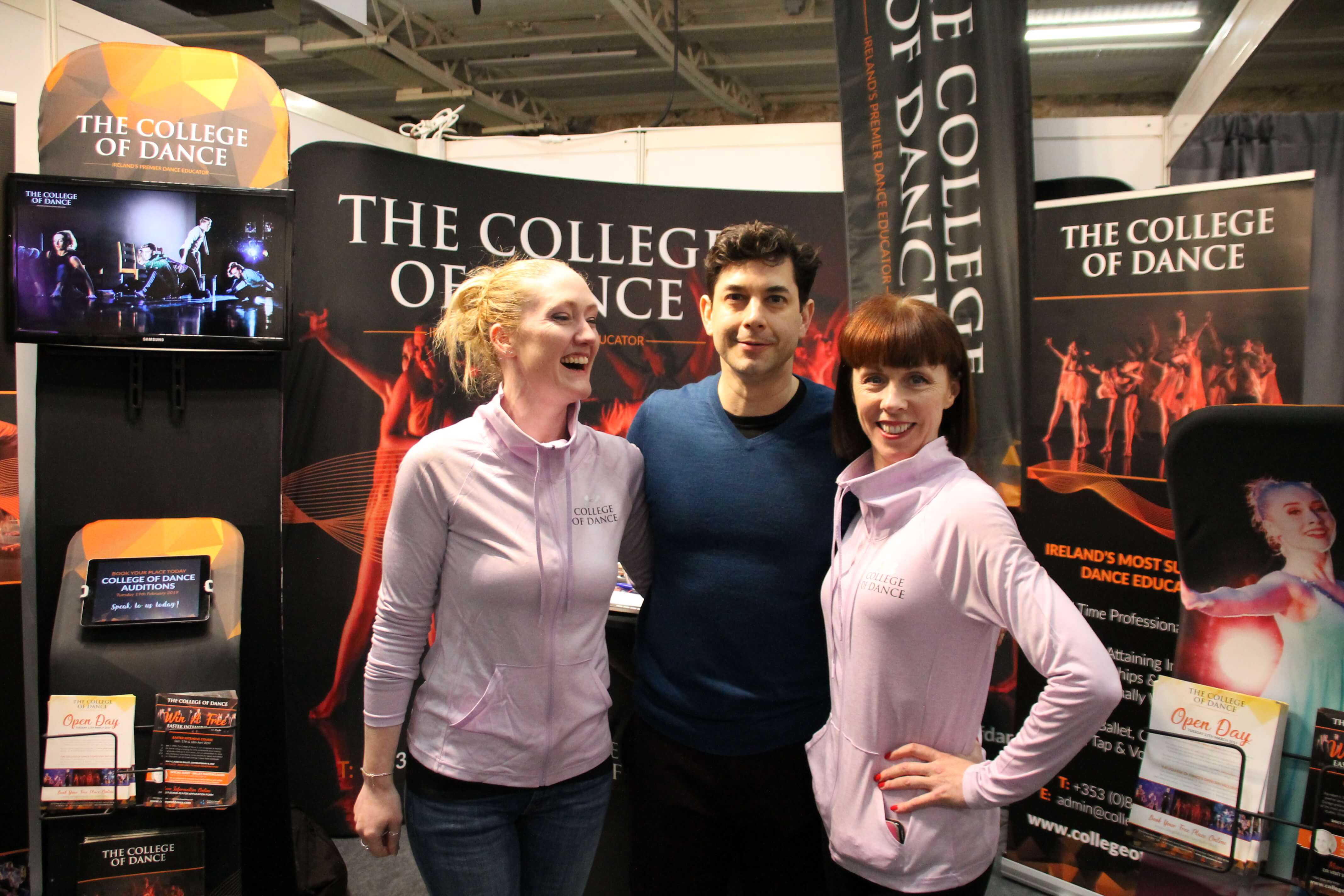 FRIENDS OF THE COLLEGE
It was so lovely to see so many friends of the College of Dance at the event. There was a mix of professional perfomers, choreographers and school directors as well as a huge number of college graduates who now teach at many of the dance and performing arts schools throughout Ireland. It was also brilliant to spend some time with our friend Adam Garcia, who was performing and delivering master classes at PERFORM. Adam and the two College Artisitic Directors, Samantha Lyons & Bernadette O'Rouke, posed for a couple of quick press shots while they were catching up.
COLLEGE SUCCESS
As mentioned above there were a number of College successes throughout the two days. We were delighted that a number of College students received scholarships to the Institute of The Arts Barcelona, summer school. We wish all of those attending a fantastic time.
There was an over-wheleming interest in the College of Dance Easter Intensive with over 250 applications for the competition to win scholarship places on the Intensive. We are also delighted to announce that there was a record number of applications to join the College's two-year Dipolma course and one-year transition year program. We look forward to welcoming these new students to the College over the coming years.
This is defiantly an event which we will be supporting again in 2020 and look forward to seeing you all at the show.